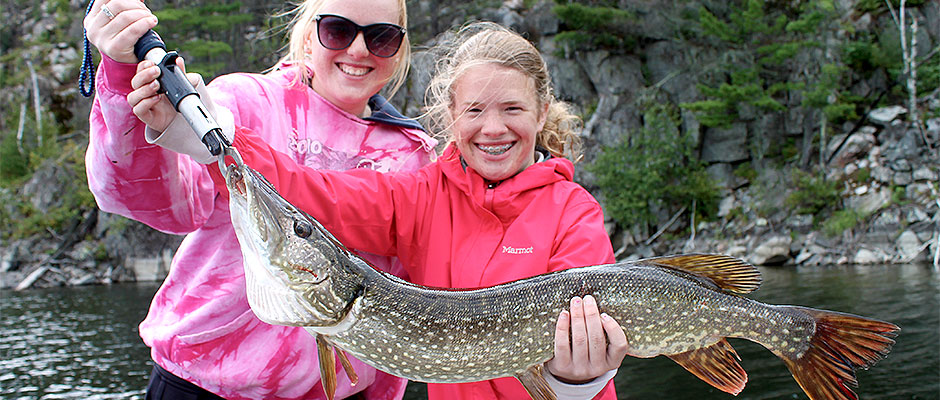 Here are some tips for planning your trip to Atikwa Lake Lodge.
PASSPORTS ARE REQUIRED TO CROSS THE BORDER!
FLIGHT TIMES– Depart Northwest flying service at 10:30 – Depart Atikwa lake lodge at end of stay at 11:30.
PLEASE REMEMBER ALL ATTEMPTS ARE MADE IN KEEPING THIS SCHEDULE BUT FLOAT PLANES ARE EFFECTED BY MANY THINGS. DO NOT MAKE RIDGID PLANS THAT DO NOT HAVE A LARGE WINDOW IN TIME.
LOCATION – All flights are from Northwest flying service in Nestor Falls which is located approximately 55 miles from International Falls/Fort Francis. When you cross the border take Hwy. 11 west 25 miles to hwy. 71 north to Nestor Falls. Northwest flying service is on the right as you enter Nestor Falls. BE THERE 1 HOUR BEFORE YOUR FLIGHT.
WEIGHT LIMITS

 – 85 pounds per person. You can make a grocery order ahead of time so as not to go against your limit. THERE MAY BE AN ADDITIONAL CHARGE FOR EXTRA WEIGHT.
FISHING LICENSE – Buy your fishing license before your flight. The best prices are at Anglers Pro Shop past the float plane base 1 mile into Nestor Falls.
WE DO NOT ACCEPT CREDIT CARDS DUE TO OUR WILDERNESS LOCATION
Final Payment must be made in cash, travelers checks or personal check only with prior approval.
Payments must be in US dollars only.
Trolling all day is hard on your arm, a portable rod holder is great to have.
A portable depth finder is nice if you want to use the portage lakes. Bug repellent, sunscreen, sun glasses, are a must. The sun can really get to you when you're in a boat all day.
Good rain gear, and waterproof boots are nice when the weather turns bad.
A GPS is very helpful so you don't have to worry about finding your way back to camp.
Remember that Atikwa is over 44,000 acres with lots of islands and bays so you need to think about how to get home.
A long needle nose pliers or hook out will help you to get the hooks out of fish without killing them.
 Don't forget your camera, tape measure, and scale so you can get a replica fish mount of your trophy.
We have swivel seats with back rests on all our main lake boats but if you have back problems a flexible back brace helps.
Any prescription medicine you may need must be brought with you.
Most important is to remember Atikwa Lake Lodge is in a wilderness location and if you forget something you need you can't go into town. If you have any questions feel free to call or email. We will be in camp from around the first of May through September.
WE LOOK FORWARD TO HAVING YOU IN CAMP THIS SEASON!