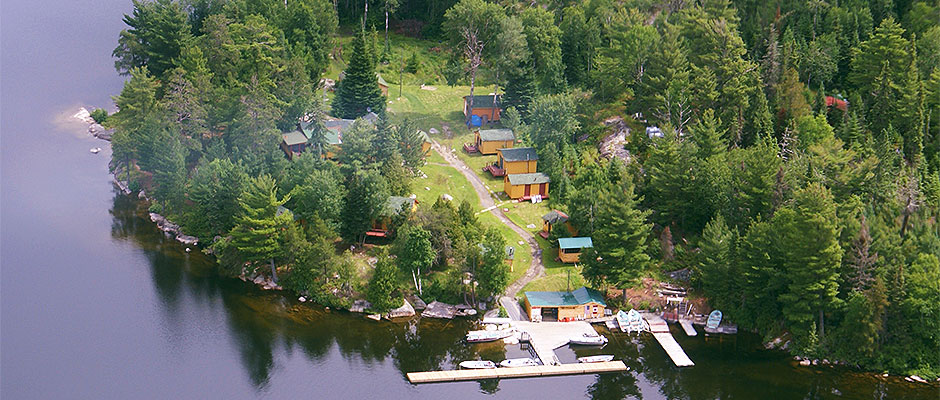 Atikwa Lake Lodge offers 4 or 7 day Housekeeping or delicious American Plan packages tailored to meet your Canadian fishing vacation needs.
Our modern light-housekeeping cabins are completely furnished and comfortably sleep from two to eight guests. Each cabin is furnished with single beds, Hudson Bay blankets, linens, towels, three-piece bath, kitchens, propane heat, and a propane grill for evening cookouts. The large main lodge serves as a central gathering place to swap "fish tales", get a few Atikwa souvenirs, stock up on tackle from the tackle shop, purchase grocery items or snacks, or relax with a cup of coffee.
Housekeeping package guests can bring necessary food, or to cut down on your weight restriction and avoid an extra flying charge you can place a "food order" with us and your cabin will be stocked with your grocery needs prior to your arrival. We always keep a supply of food staples on hand in the lodge in case you need anything.
The American plan includes delicious home cooked breakfasts and dinners served in the main lodge dining area. Dinners are topped off with daily desserts.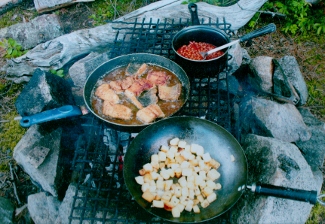 We do at least one shore lunch for our American Plan guests or we can give you a shore lunch kit so you can do it yourself which will include everything except fish (of course, you catch). Or, if you prefer, a hefty sandwich lunch can be packed for you. Homemade cookies accompany either lunch selection. Guides will prepare shore lunch for guests using our guide service. First time Atikwa guests should consider a guide for at least one day of fishing.
Atikwa Lake Lodge Features:
Remote wilderness island location
Fully equipped cabins with deck
All towels and linens
Complete kitchen in each cabin
Gas bar-b-que grills
3 piece bath in each cabin
24 hour electricity
Sand beach by camp
Excellent guide service
Delicious home cooked American plan meals in our main lodge

All marine equipment including 16 ft. boats with swivel seats and 25 HP Evenrude motors and depth finders.

Atikwa Lake fishing maps
Ice machine
Fish Cleaning house/service
Atikwa Lake Lodge has gone green!
We have installed one of the largest solar power systems in NW Ontario.